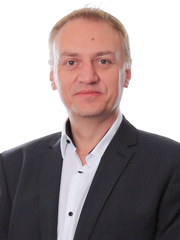 Dear Parents,
Thank you for taking time to look through our school website I hope you find it informative and it gives you a feel for our school.
The first years of education are vitally important and choosing the right school for your child is one of the most important decisions you will ever make. At Bordon Infant School you will find a learning atmosphere that is happy and stimulating, a curriculum that is exciting, challenging and one that brings learning alive. We believe in every child and we know every child can succeed. This view was shared by OFSTED who, in May 2017,again rated us as a "Good" school  and said "Bordon Infant School is a happy place, where your confident pupils enjoy their learning… pupils flourish because staff know them well and work to meet their needs".
Our school philosophy is to give children the foundations for their future education and the building blocks to succeed in life. We place great importance on children learning the crucial skills of reading, writing and using numbers with confidence. We believe that children need to enjoy their learning in a positive and caring atmosphere to be successful. We all work towards our school values of being confident, being curious, being creative, being respectful, being a team and most importantly being happy. This helps to ensure that the children in our school are some of the most welcoming you will find.
I hope that, after looking through our website and visiting our school, you will choose us to continue the learning journey you have already started with your child. I very much look forward to working with you on the exciting adventure your child is embarking on and welcoming you to our community.
If you are already one of our parents and you can not find the information you are searching for then please come and chat to me and I will help to find what you need.
Matt Greenhalgh
Headteacher