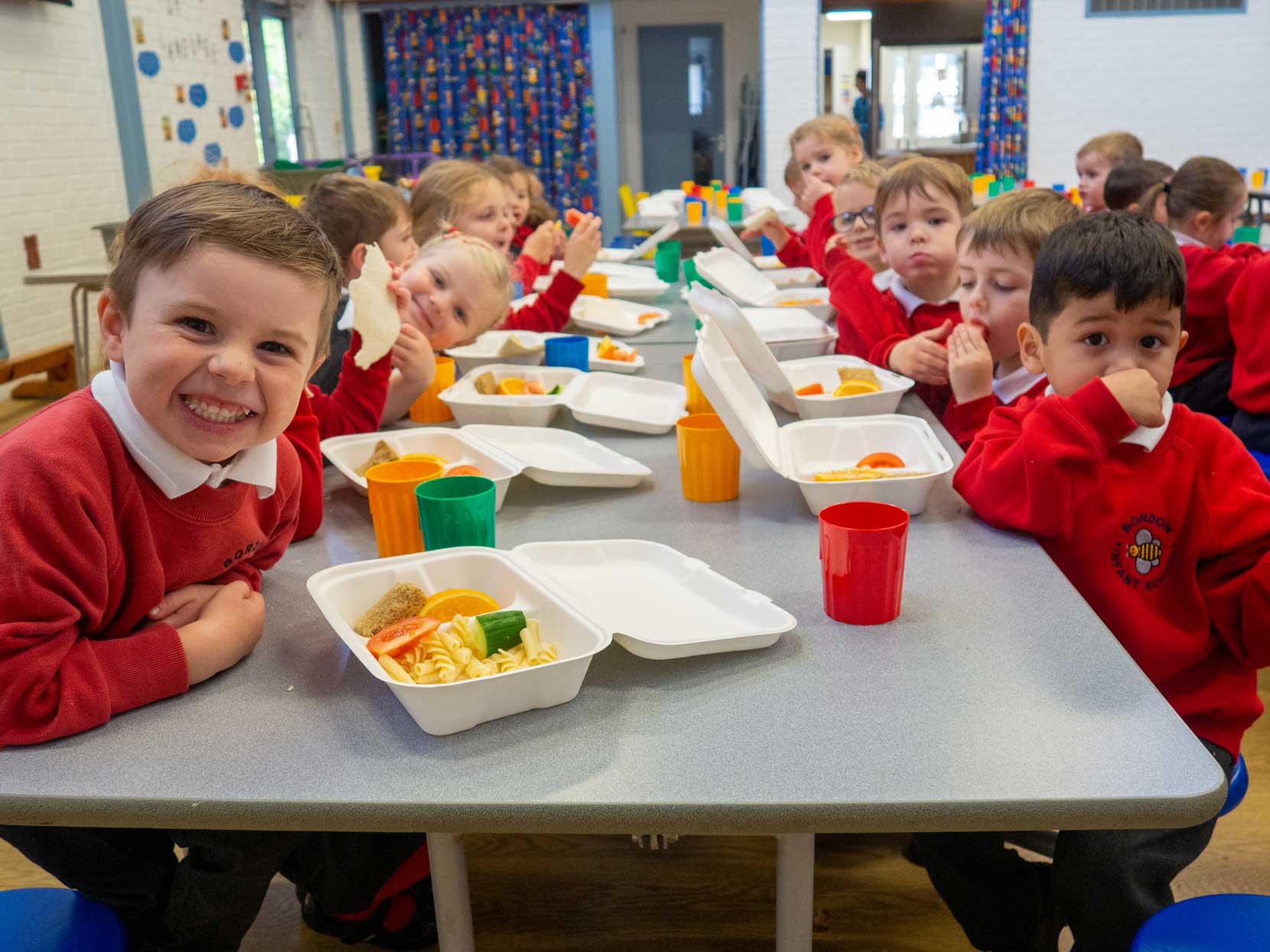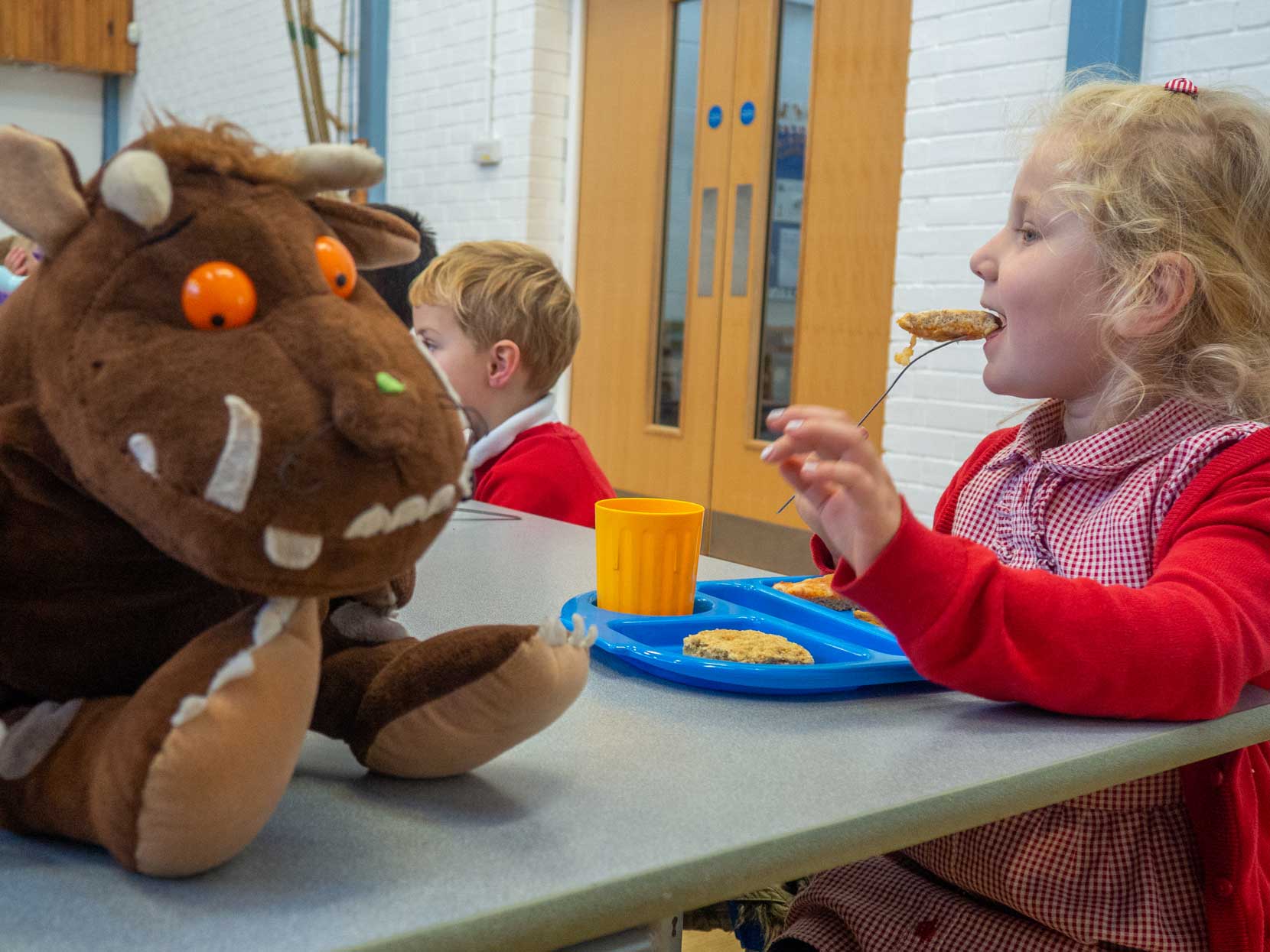 Food at school
Our school has a no nut policy
For lunch children can either have a hot school dinner or bring a lunch box
A good lunchbox will have a balance of food, including
A portion of starchy food, eg wholegrain bap/bread, sesame seed pitta bread, plain crackers, pasta or rice salad
Fresh fruit and vegetables, eg apple, orange, banana, cherry tomatoes, carrot sticks, mini fruit chunks, etc
A portion of milk or dairy food, eg cheese, plain/fruit yoghurt, etc.
Small portion of lean meat, fish or alternative, eg two slices of ham, chicken, beef, Quorn, cheese, tuna, egg or hummus, etc.
A drink, eg fruit juice, water, milk (not milkshakes)
Drinks
Children will need a water bottle when they start the year. We encouraged them to drink as much water as they want during the school day.
Children are only allowed water in class during the day so please do not send them in with another type of drink such a squash or fizzy drinks.
At lunchtime children always have access to water on their tables.
Snacks
Every child in school is given a free portion of fruit or vegetable every day. This is given out in the afternoons. The snack available changes daily and every child in the school has the same.
We would encourage you to send your child in with a portion of fruit or vegetables for them to have at playtime. Most children are very hungry after their first lessons and it is still a long time until lunch. The snack you provide must be fresh or dried fruit or vegetables not any other form of fruit based snack.
As a school we believe that as long as children are getting a healthy balance, the food in lunchboxes is the responsibility of parents. However we would recommend that parents do not include the following items in packed lunches:
Sweets, chocolate, etc.
Crisps or savoury snacks high in salt and fat
Fizzy drinks or sugary drinks
Doughnuts, cream cakes or cakes high in sugar
Any food containing nuts must not be brought into school as the school is a nut free zone
We cannot keep lunchboxes in a chilled environment. Please take this into account in the hot summer months when choosing what to put into your child's lunchbox and/or add in an ice pack.
Please see the Policy page for our Food Policy.